News
Trans Day of Visibility 2022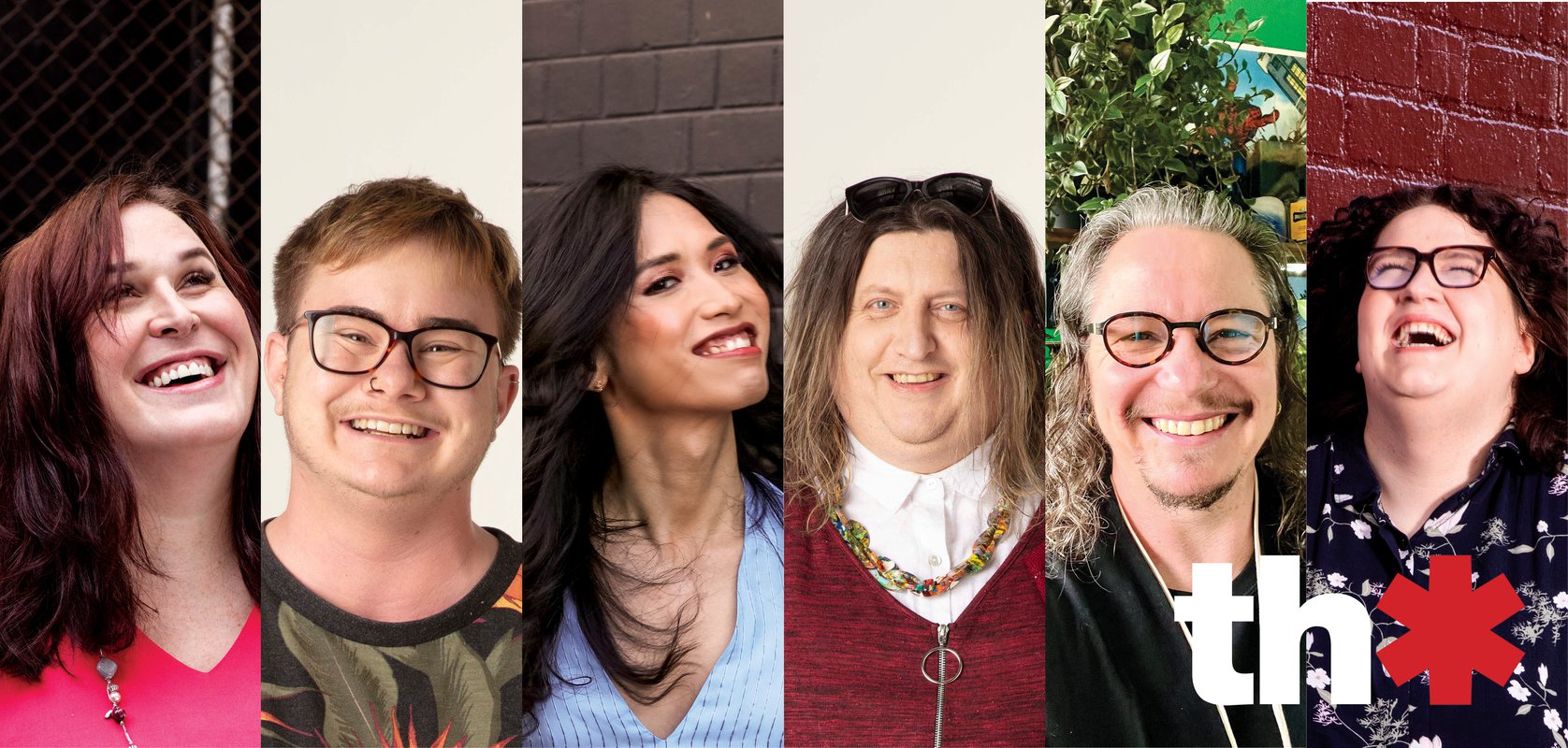 March 31st marks Trans Day of Visibility (TDOV) – an annual opportunity to celebrate our trans and gender diverse (TGD) communities. In recent years, a number of TGD people have featured in Thorne Harbour Health campaigns and publications. For TDOV 2022, we talk to of few of them about visibility and its importance in addressing the challenges faced by our TGD communities.
"For me, it's a great time for reflection, to think about where we've come from, and what is still needed in our community – I think it's especially important this year, with the federal and state elections coming up, that we use days such as TDOV to campaign for our rights," said Luka Ritter.
"I think it's also so important to have days like TDOV, so that young people especially can see the diversity of our community…that being trans or gender diverse is not a setback and you can still achieve anything and everything you want," he added.
Born and raised in the US, Michelle Sheppard has become a prominent voice in Melbourne's trans community as a radio personality on JOY 94.9 and currently serves as the LBQT Director at GLOBE.
Michelle said, "With the lack of visible transgender people in everyday society, it is a great opportunity to highlight not just the leaders and advocates but also the people who are brave enough to remain visible and bring hope to others who are struggling."
"As I came out I had very little connection with folks like myself and found it hard to find support, especially from those with lived experience."
Coming at it from a different perspective, Ricki Spencer added, "Trans Day of Visibility allows our community to step out of the shadows and affirm our presence in the everyday. It is important to me as an older First Nations trans woman with a disability, to position myself as a member of the wider community, who has a voice and is proud of my identities."
As the Victorian AIDS Council became Thorne Harbour Health in 2018, you could see Anastasia Le's face on the side of tram stops as part of our "There for Us" campaign. Having migrated to Australia several years ago from Vietnam, Ana reflected on what she hopes increased trans visibility will eventually lead to.
"Trans day of visibility means a kid who may share a similar childhood to me and others, could have a less challenging path to adulthood; could be less likely to face mental health hurdles; and that instead of constantly fighting, their lives would be just about living and being themselves."
Beren Niemann featured in Thorne Harbour's most recent annual report, and this idea of hope for the future resonates with him.
"For me personally, TDOV creates hope in me for the generations to come – where my peers can potentially live ignorant to the challenges I face regularly, within work life, with the medical fraternity, with simple banking and legal matters, with family, friends and community."
But putting yourself out into the public eye can be a daunting task for anyone regardless of their gender identity.
Beren adds, "Be prepared to fight the good fight, on the front line – for yourself and those that will come after you."
Charlotte Johnson won the Thorne Harbour Special Service Award in 2019 for the work as a volunteer, and she featured in a number of publications and campaigns for the organisation.
"Being out and visible can be tough, but keeping your head up and stay strong when you're down. That's the best advice I can give. Being proud of who you are is the most empowering thing one can do," she said.
I've honestly loved being a face for Thorne Harbour Health - there's something so wonderful about seeing a plus-size, queer, transwoman among the many trans and gender diverse faces.
Charlotte
Top photos (from left to right): Michelle, Luka, Ana, Ricki, Beren, Charlotte.