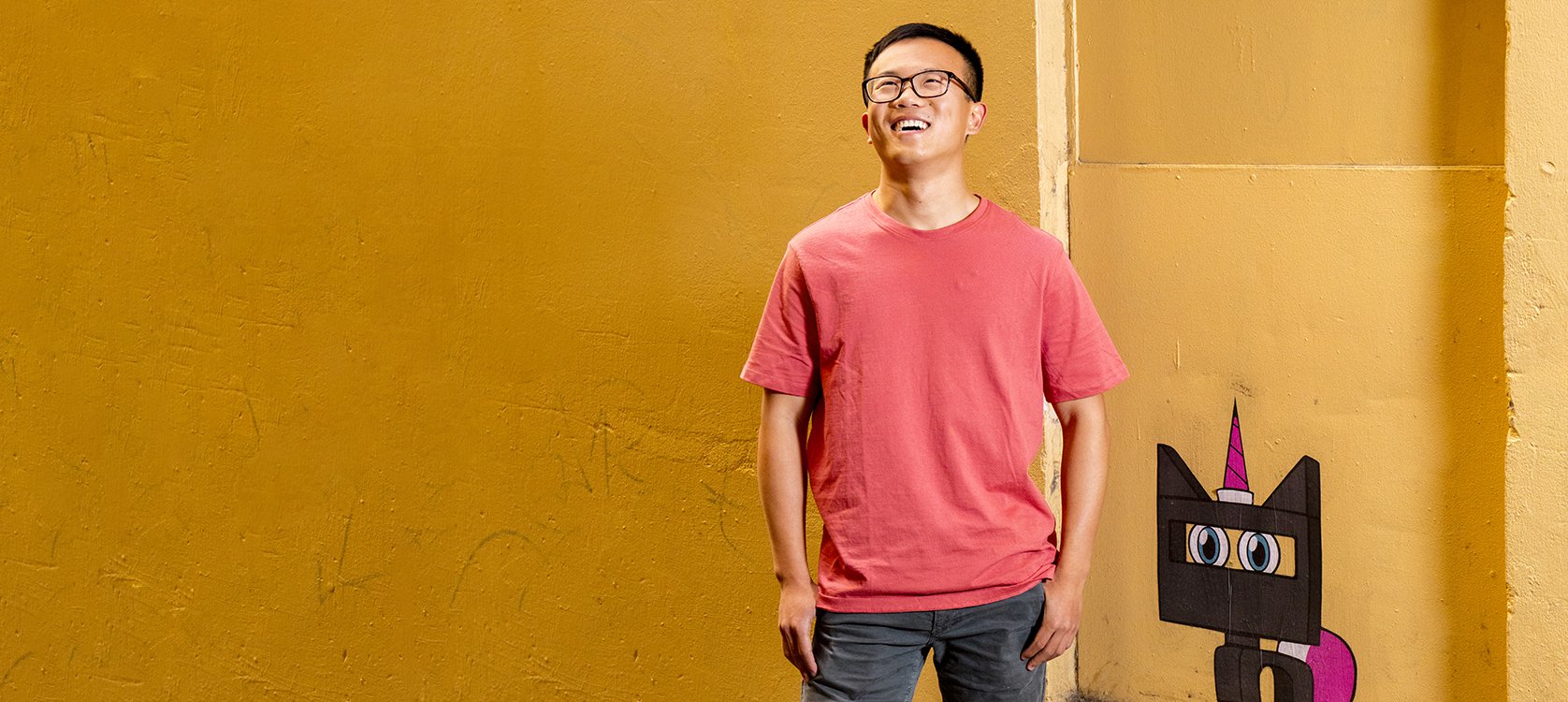 We celebrate multiculturism and the unique experiences that individuals have coming from a different cultural or religious background - whether that's by growing up in a different country or if your parents were born overseas. Reconciling different aspects of our identity can be challenging, but it also builds cultural pride and resilience, especially as part of our LGBTIQ+ communities.
Are you an LGBTIQ+ person born overseas? We want to know what is important to you when it comes to you sexual health. This short survey will help us to build programs and resources that will assist people who come to Australia navigate, sexual health, mental health, and overall health and wellbeing.
Available in: Traditional and Simplified Chinese, Punjabi, Hindi, Sinhalese, Tagalog, Portuguese, Thai, Indonesian, Arabic, Spanish, and Vietnamese as well as English
Take Our Brief Survey
It can be hard trying to find your feet if you have moved from another country to Australia — whether to live, work or study.
Trying to meet people and build a supportive network of friends while navigating the dating scene can be challenging. The same is true of knowing where to go to meet other LGBTIQ+ people along as well as how to access health care or health information.
We're dedicated to working collaboratively with people, social groups, and networks from different cultural or religious backgrounds to provide trustworthy information, support social connection, and celebrate diversity.
WHAT WE OFFER
Educational Presentations or Information Sessions:
We can deliver presentations or information sessions on a variety of health promotion topics or create a customised presentation with information that would suit your group. These presentations or sessions are available free-of-charge to multicultural social groups, support groups, cultural networks, universities, and tertiary education providers. They can also occur as part of other cultural activities or events.
Topics covered have included:
HIV 101 - including prevention, testing and treatment
Sexual health - including prevention, testing and treatment
Gender identity
Sexual consent
LGBTIQ+ culture and navigating LGBTIQ+ social scenes
Mental health and support services
Navigating the healthcare system
Issues around drugs and alcohol use
There is also the opportunity to cover various topics over a series of different presentations or sessions. Thorne Harbour also provides a variety of informative resources for people to keep, such as brochures or posters, as well as being able to distribute safe-sex packs of condoms and lube.
Social Support:
We provide support for a variety of LGBTIQ+ groups with a focus on international students, newly arrived migrants, individuals born overseas or from culturally, linguistically or religiously diverse backgrounds.
We provide support in a variety of ways, including, but not limited to:
Connecting individuals with social groups
Providing or developing resources
Providing referrals into services
Supporting social groups with small financial packages
Promoting social groups, networks or events, and
Assisting in creating new social groups
Some of the LGBTIQ+ cultural communities we have worked with include: Asian, South Asian, Arabic, Balkik, Jewish, Latinx, Muslim, Pacific Islander & Maori communities.
Gay Asian Proud (GAP)
GAP is a social support network for gay Asian men in Melbourne. The group offers a welcoming and understanding environment for you to meet new people and expand your social network. We organise social events such as yum cha, movies, dinners, picnics and outings to gay venues. We also organise information sharing sessions where you can learn and discuss particular topics of interest, such as: PrEP access, app etiquette and sexual racism.
If you are interested in finding out more information, email gap@thorneharbour.org
Health Care Professionals:
We also offer a formal comprehensive evidence-based training for healthcare providers and other service providers, to assist your organisation in all areas of inclusion and affirmative practice.
For more information on our LGBITQ+ inclusion and Affirmative Practice Training please visit our Training and Capacity Building page.
GET IN CONTACT
For Groups and Networks
The multicultural project functions best when we are across all of the various networks and social/support groups that are available, so if you are involved with an LGBTIQ+ multicultural social group, LGBTIQ+ international student group or know about a related health service, then get into contact with us and let us know. Email multicultural@thorneharbour.org
For Individuals
If you are a person who is feeling a bit isolated and wants to get connected with other people or if you want to learn a bit more about a particular topic then reach out to us and we can support you. Email multicultural@thorneharbour.org
NEWSLETTER
Sign up for our regular Compass newsletter and stay up to date with everything happening in our multicultural project.
Sign up