Thorne Harbour Health comprises two incorporated associations, the Victorian AIDS Council and the Gay Men's Health Centre. Over the years, the membership has overlapped and the respective Boards, elected by the membership of each organisation, have worked together as a joint Board of Directors.
The board sets the strategic direction and policy for the organisation, and approves plans for business activities. It is responsible for:
Legal issues
Financial management
Employment of the Executive Director
Planning—strategic and operational
Policies
Promotion of the organisation
Reporting and accountability
All Members are entitled to inspect records relating to the process and outcome of VAC/GMHC Board elections. If you would like to inspect the records please contact us at enquiries@thorneharbour.org or call (03) 9865 6700.
Chad Hughes (President)
Chad Hughes is a senior manager in the Burnet Institute's Centre for International Health, leading programs addressing HIV in low income countries. He is an adviser to UNICEF, UNAIDS and the World Health Organization on how to work better with young people from key populations affected by HIV. He has convened the Australian Council for International Development's working group on HIV, ensuring health and HIV are well placed in Australia's foreign aid program.
Chad is passionate about supporting community organizations in designing and delivering high quality programs and building the evidence base to enhance program effectiveness through operational research.
Christopher McDermott (Vice President)
Christopher McDermott is a Barrister at the Victorian Bar specialising in public law and common law briefs. Prior to joining the Bar, he was a Senior Lawyer with the Australian Government Solicitor (AGS) specialising in administrative law, appearing on behalf of Commonwealth Departments in complex litigation in federal courts and tribunals. Prior to working with the AGS, Christopher was Senior Associate to the Deputy Chief Justice of the Family Court. Before this, Christopher worked at the Attorney – General's Department on human rights and access to justice strategies. In this role, he worked on the Same-Sex Relationships (Equal Treatment in Commonwealth Laws – Superannuation) Act 2008.
Christopher completed his law degree at the Australian National University in 2007 where he wrote a thesis on the discriminatory treatment of sexually active gay/bisexual men by the Australian Red Cross Blood Service. Christopher also completed a Master of Laws at the University of Melbourne in 2017.
Janet Jukes (Treasurer)
Janet has held key leadership roles in effective organisations for over twenty-five years. Janet's experience in the human services sector includes work in child, youth and family services, relationship and counselling services, homelessness, family violence, community legal sectors, AIDS Councils and universities. Janet's current role is CEO of LifeWorks Relationship Counselling and Education Services a position she has held since September 2014.
A Centenary Medal recipient for outstanding service to young people, Janet is also a highly respected community activist with extensive networks in the lesbian, gay, and transgender communities. This activity includes being the founding Co Convenor and life member of the Victorian Gay and Lesbian Rights Lobby, and member of the Victorian Attorney General's Advisory Committee on GLBTI Issues (2000 to 2010) a ministerial advisory body that steered Victorian Government law reform recognising LGBTI parenting, equality in relationships recognition, human rights protections, and birth certificate recognition.
Janet is currently Deputy Chair for both No To Violence (peak body working with men to end family violence) and the National LGBTI Health Alliance (National Peak Body for LGBTIQ community controlled organisations), and has recently participated in advisory committees to establish a Pride Centre Victoria and the Marriage Equality Victorian Campaign.
A recurrent theme in Janet's professional and voluntary work is a desire to see an improvement in the human dignity of those who are made vulnerable within our communities. Janet is concerned with making a sustainable difference and this been the key reason for her continued investment of her time energy and expertise in strong and effective LGBTI community controlled organisations such as Thorne Harbour Health.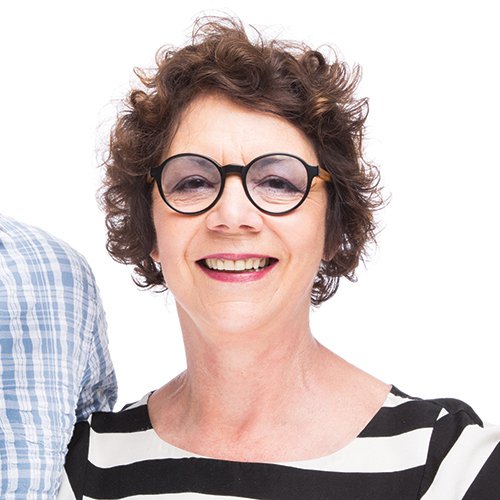 Chrissie Feagins
Chrissie was born and raised in Adelaide. She began her working life in television and then moved to the advertising industry.
Somehow, working in marketing and communications turned into her career – with long stints at global advertising agencies in London (for 18 years) and later Melbourne.
While she was working she was also having a life, marrying, raising two children and divorcing.
She has been associated with Thorne Harbour Health since 2006 when she offered her services pro bono on media and communications matters. She was a Board Member from 2009-2013 and she was a key member of the team that developed the 2014 rebranding.
Deborah Sykes
Deborah Sykes is Manager of the Health Service Governance Unit, Department of Health Victoria. Deborah has obtained extensive experience as a Division 1 nurse as well as having worked in the Nurse Policy Branch and the Health Service Management Innovation Council. As a nurse, Deborah was a District Nurse, with HIV as a specialty.
Deborah is passionate about outreach services and community consultation to improve health outcomes for sexually and gender diverse communities.
Craig Brennan
Craig Brennan grew up in Melbourne and attended Monash University. Graduating with a Bachelor of Applied Science, Craig pursued a career in Information Technology.
This career quickly led Craig to the United States - Silicon Valley. As a Director of Project and Program Management with Oracle Corporation, Craig led IT project governance supporting global Sales and Marketing. In his current Project Management role, Craig oversees the modernisation of IT development systems at a leading Australian insurer. These experiences have left Craig with a passion for innovation and finding better ways to enable communication and collaboration.
A life time of volunteerism in the HIV sector, beginning in the late 80s, Craig currently volunteers with: Thorne Harbour Health, Living Positive Victoria, and The Institute of Many (TIM).
Paul Kidd
Paul Kidd is an activist and advocate who has been living with HIV for more than 30 years. He has extensive experience in community sector governance, having served on numerous boards, including as president of Living Positive Victoria for three years. A life member of Thorne Harbour Health, he is a passionate advocate for the rights of people with HIV and was instrumental in the successful campaign to repeal Victoria's HIV criminal statute, section 19A. He holds a first-class honours degree in law and works at Fitzroy Legal Service.
Adam Bourne
Adam Bourne is Associate Professor of Public Health at the Australian Research Centre in Sex, Health & Society (ARCSHS) at La Trobe University, where he leads research relating to LGBTI health and wellbeing. Originally from the UK, Adam has spent nearly 15 years in social research relating to HIV, drug and alcohol use, and the mental health of marginalised populations. He has served as an advisor to the European Centres for Disease Control, the UK Home Office, and previously worked on secondment with the International HIV/AIDS Alliance, helping to develop their research and evaluation capacity.
Adam has worked in partnership with community led organisations across Europe, Sub-Saharan Africa, South East Asia and now Australia, and he is committed to showcasing the crucial role that they play in the ongoing HIV epidemic and in reducing health inequality experienced by LGBTI populations.
Caleb Hawk (Staff Representative)
Born overseas, Caleb graduated from Boston University's College of Communications before migrating to Australia in 2005. He has worked in communications, events, marketing, and digital project management across a number of industries before moving into the not-for-profit sector.
As the Communications Manager for Thorne Harbour Health, he has worked on a number of digital initiatives, including leading Out of the Blue — a two-year research project investigating the potential of digital interventions to reduce the stigma associated with mental health among men living with HIV and same-sex attracted men living in a heterosexual relationship or lifestyle.
Caleb is also one of the producers and presenters of Well, Well, Well, Thorne Harbour Health's weekly radio show/podcast on JOY 94.9. With a passion for LGBTI inclusion in sport, he previously played for the Sydney Convicts RUFC and currently plays with the Melbourne Surge Water Polo Club, where he currently serves as the club's President.
BPM-011 Strategic Planning Procedure