Thorne Harbour Health comprises two incorporated associations, the Victorian AIDS Council and the Gay Men's Health Centre. Over the years, the membership has overlapped and the respective Boards, elected by the membership of each organisation, have worked together as a joint Board of Directors.
The board sets the strategic plan and policy for the organisation, and approves plans for business activities. It is responsible for:
Legal issues
Financial management
Employment of the Executive Director
Planning—strategic and operational
Policies
Promotion of the organisation
Reporting and accountability
All Members are entitled to inspect records relating to the process and outcome of VAC/GMHC Board elections. If you would like to inspect the records please contact us at enquiries@thorneharbour.org or call (03) 9865 6700.
Janet Jukes (President)
Janet has held key leadership roles in effective organisations for over twenty-five years. Janet's experience in the human services sector includes work in child, youth and family services, relationship and counselling services, homelessness, family violence, community legal sectors, AIDS Councils and universities. Janet's current role is CEO of Relationships Matter (formerly Lifeworks) - a position she has held since September 2014.
A Centenary Medal recipient for outstanding service to young people, Janet is also a highly respected community activist with extensive networks in the lesbian, gay, and transgender communities. This activity includes being the founding Co Convenor and life member of the Victorian Gay and Lesbian Rights Lobby, and member of the Victorian Attorney General's Advisory Committee on GLBTI Issues (2000 to 2010) a ministerial advisory body that steered Victorian Government law reform recognising LGBTI parenting, equality in relationships recognition, human rights protections, and birth certificate recognition.
Janet is currently Deputy Chair for both No To Violence (peak body working with men to end family violence) and the National LGBTI Health Alliance (National Peak Body for LGBTIQ community controlled organisations), and has recently participated in advisory committees to establish a Pride Centre Victoria and the Marriage Equality Victorian Campaign.
A recurrent theme in Janet's professional and voluntary work is a desire to see an improvement in the human dignity of those who are made vulnerable within our communities. Janet is concerned with making a sustainable difference and this been the key reason for her continued investment of her time energy and expertise in strong and effective LGBTI community-controlled organisations such as Thorne Harbour Health.
Dr Timothy M Dyke (Vice President)
MBA GAICD PhD BVSc MVSc
Tim has significant experience in health, governance and ethics matters. He is passionate about community-focussed strategy and good governance and has consulted for, and provided pro bono advice, to not-for-profit organisations in the health, LGBTIQ+, disability and aged care sectors. He is currently a leadership coach at Leading Well and offers consultancy services in research governance and ethics. He is a Graduate Member of the Australian Institute of Company Directors and has an MBA.
Tim was recently Board member and President of the ACT AIDS Action Council and chaired both their Finance, Audit, Risk Management Committee and their Governance Committee. One of his previous senior executive roles was at the Australian Government's National Health and Medical Research Council (NHMRC) where he led clinical trials reform and human ethics policy and had numerous roles on national committees related to human health, health research and research funding.
Steven Farley-Odgers (Treasurer)
Steven has worked in financial services for 30 years, serving as a senior advisor to members of boards in China, Malaysia, Indonesia and Vietnam. He personally served on the Board of ANZ royal bank for several years. He holds a Bachelor of Science, Graduate Diploma in Finance and Master of Business Administration.
He has completed projects in the non-profit sector on a pro-bono basis as an alumnus of Leadership Victoria's Williamson Community Leadership Program. Before joining the Board, Steven became a member of Thorne Harbour's Investment Committee.
Steven is passionate about ensuring the the organisation makes safe and productive investments with its resources to ensure the ongoing delivery of comprehensive and effective services.
Paul Kidd
Paul Kidd is an activist and advocate who has been living with HIV for more than 30 years. He has extensive experience in community sector governance, having served on numerous boards, including as president of Living Positive Victoria for three years. A life member of Thorne Harbour Health, he is a passionate advocate for the rights of people with HIV and was instrumental in the successful campaign to repeal Victoria's HIV criminal statute, section 19A. He holds a first-class honours degree in law and works at Fitzroy Legal Service.
Adam Bourne
Adam Bourne is Associate Professor of Public Health at the Australian Research Centre in Sex, Health & Society (ARCSHS) at La Trobe University, where he leads research relating to LGBTI health and wellbeing. Originally from the UK, Adam has spent nearly 15 years in social research relating to HIV, drug and alcohol use, and the mental health of marginalised populations. He has served as an advisor to the European Centres for Disease Control, the UK Home Office, and previously worked on secondment with the International HIV/AIDS Alliance, helping to develop their research and evaluation capacity.
Adam has worked in partnership with community led organisations across Europe, Sub-Saharan Africa, South East Asia and now Australia, and he is committed to showcasing the crucial role that they play in the ongoing HIV epidemic and in reducing health inequality experienced by LGBTI populations.
Neil Pharaoh
Neil Pharaoh brings many years of senior-level, strategic experience in building scalable, sustainable organisations in both the corporate and not-for-profit sectors to the leadership table, including working in small business, management consulting, international development and the social purpose sector (both in Australia and internationally).
Neil is a Director of a number of educational, philanthropic, environmental and equality organisations. Neil is passionate about LGBTI advocacy and his work has included establishing The Channel (An LGBTI+ giving circle), serving as the National Co-Convener of Australian Rainbow Labor from 2007-2014 and campaigning strongly on local health and community issues as the district candidate for Prahran in 2014 and 2018. He also helped establish the Nexus Global Youth Summit in Australia.
Neil is keen to develop and extend new ways of engaging our members and community to grow in Victoria and beyond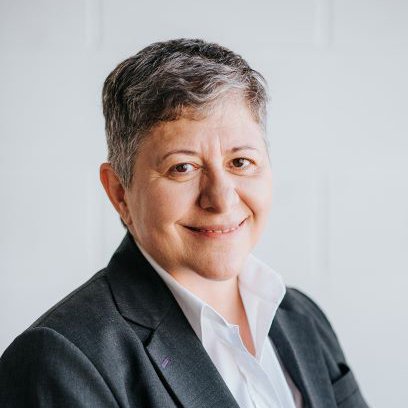 Paghona "Peggy" Kerdo
Peggy is an experienced and respected lawyer, with extensive networks in the public and private sectors. She practices in criminal law, family violence law, victims of crime, and wills and estates. She has a strong background in administrative law as well as immigration and refugee law. Peggy works on behalf of marginalised and disadvantaged people. She is passionate about service to the community. Peggy speaks English and Greek and is out and proud in our LGBTI communities.
Bronwyn Lawman
Bronwyn is an experienced mental health leader with over 30 years working in a variety of health care services. Bronwyn has both general and mental health nursing qualifications and experience. She has held senior roles in mental health for many years including managing CATT and Triage Services in public health roles. She has also worked in the non-government sector as an executive director of operations at Mind Australia. She was instrumental in the design thinking and implementation of Mind Equality Centre which serviced LGBTI communities.
Bronwyn is currently the Operations Director at Peninsula Health Mental Health Services. She leads a large public mental health service. She is passionate about ensuring all people receive high quality services in the public sector and is a proud credentialed mental health nurse. She is committed to high quality services, particularly mental health services for LGBTI communities and is an out member of the community.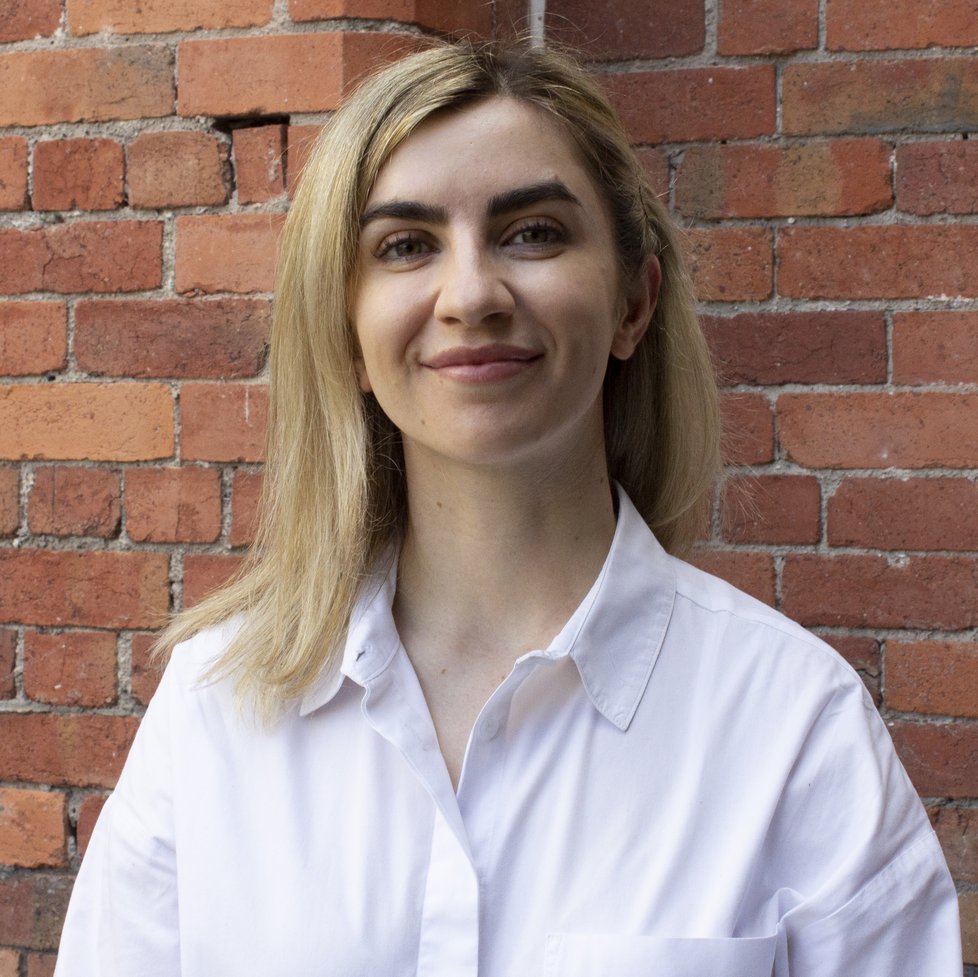 Nevena Spirovska
Nevena Spirovska is a leading strategist and communications specialist, with a passion for contributing to and enriching LGBTI communities.
Currently, she is the Co-Convener of the Victorian Pride Lobby, a position she's held since 2018; a volunteer with National Homeless Collective; a member of the Victorian Pride Centre Family; and works at the Centre for Excellence in Child and Family Welfare, Victoria's peak body for children, young people, and their families.
She has a strong record of achievement in leading community projects and supporting social justice movements. Previously, Nevena has held senior positions in the Victorian Parliament and the corporate sector as well as the judiciary in Australia. Internationally, she worked in an advisory capacity for the United Nations and has led campaigns for Amnesty International.
Nevena has dedicated herself to for-purpose work, with over 10 years of experience across the not-for-profit sector, and has been highly engaged with grassroots movements and campaigns supporting LGBTI rights, homelessness advocacy, and addressing the drivers of structural disadvantage.
Bruce Weston
Bruce Weston brings many years of health sector experience that has crossed the public, private and not for profit sectors. Of particular note is Bruce's experiences within the public and private hospital systems having worked in senior roles at: Epworth Healthcare, Medibank, Alfred Health and now at Austin Health as its Board Secretary.
Bruce is postgraduate educated and a Member of the Institute of Company Directors, he has also volunteered with corporate and not for profit organisations in the LGBTI space, including with Thorne Harbour Health.
Bruce is excited about helping build the future of Thorne Harbour Health whilst being respectful to its past, its members, and its legacy.
Cassius Adam Armitage
Cassius career spans 30 years predominantly within the health sector and consulting sector. Cassius studies are diverse and range from Bachelor and Post Graduate degrees including BA (Honours) in European and Middle Eastern languages; Psychology, Post Graduate Degree in Teaching; Post Graduate Degree in Management, and a Diploma in Coaching. During his career he has been an out and proud leader predominantly across Australia & UK; also developing international channels across Europe, Middle East, Asia and Africa; working with large corporates to help embed cultures with awareness and acceptance. As a polyglot, Cassius strives at helping organisations build sustainable and profitable growth through clear strategic and people driven priorities. He comes with a very energetic sense of fun and vibrancy.
Cassius has spent years working embed multiculturalism within organisations' DNA. Cassius has also coached members of the LGBTIQ pro bono, but is currently focusing on building some of his own start up organisations and supporting THH in any way that he can.
Daniel Bryen (Staff Representative)
Daniel Bryen is currently the Volunteer and Student Coordinator within People and Corporate Services at Thorne Harbour Health. He has a background in training, coaching and development, and brings a wealth of experience to operational matters and people, having worked in both the corporate and community sectors for over twenty years.
Originally from Brisbane, Daniel moved to Melbourne in the 2000s, where he has been an active member of the LGBTIQ community. This has included volunteering and working for a range of organisations and in multiple roles within THH. These include Melbourne Queer Film Festival, PRONTO!, Centre Clinic, the Positive Living Centre, and more recently Living Positive Victoria.
Daniel is passionate about community development, social justice, advocacy and is a fierce advocate for the PLHIV and LGBTI communities, to which he belongs.
Useful Links & Resources
Thorne Harbour Health 2018-2023 Strategic Plan
Launched at the 35th anniversary of the organisation, There for Us is the first strategic plan as Thorne Harbour Health affirming the organisation's ongoing commitment to addressing HIV alongside LGBTI health and wellbeing.
Thorne Harbour Health 2018-2023 Strategic Plan