News
CEO Update: Get Tested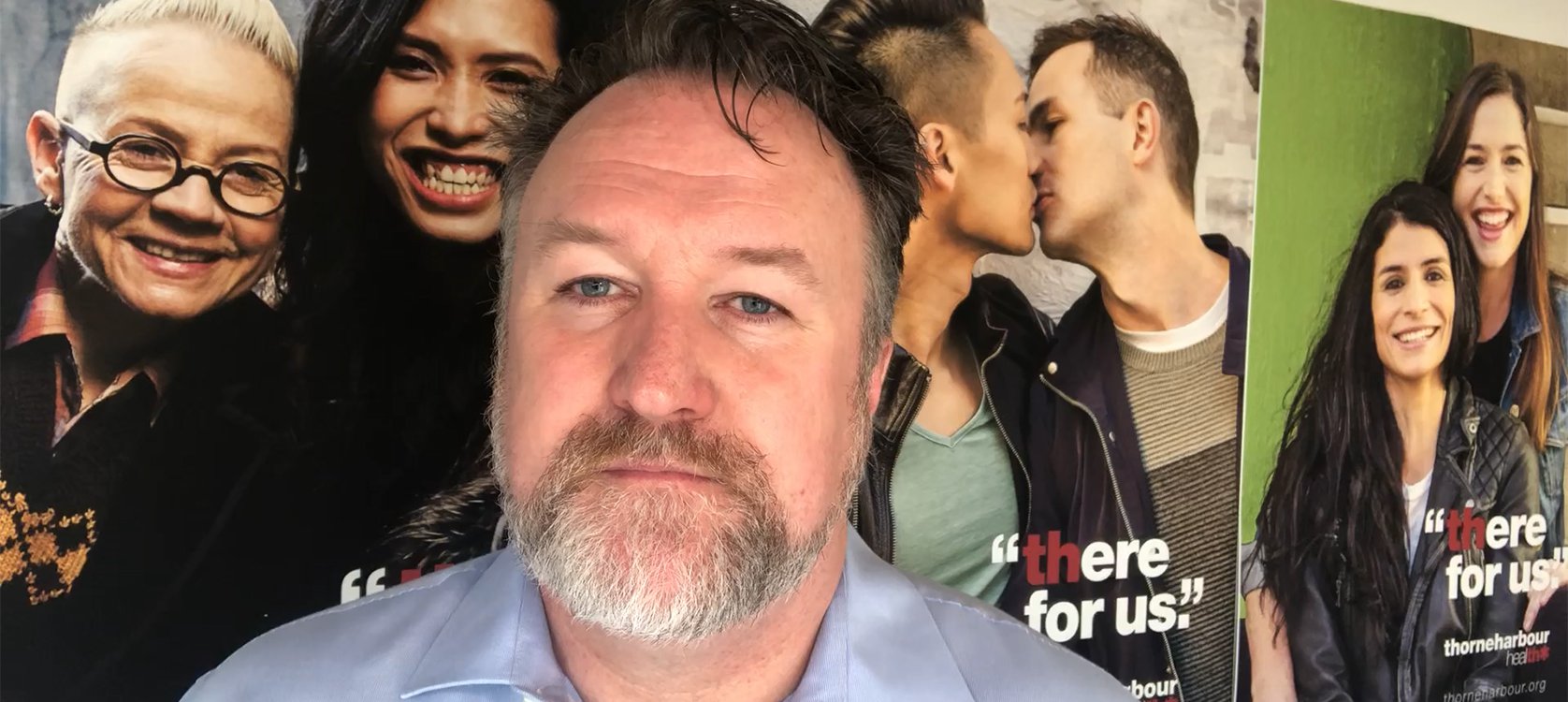 During the ongoing response to 2019 novel coronavirus (COVID-19), Thorne Harbour Health CEO Simon Ruth calls on the community to get tested. Anyone with even mild symptoms of COVID-19 should access one of the many free COVID testing clinics, but now is also an ideal time for LGBTI & PLHIV communities to get tested and treated for any STIs.
FULL TRANSCRIPT
Hi, I'm Simon from Thorne Harbour Health.
We're seeing some promising signs that our collective response to COVID-19 is working. And while we're likely to see some restrictions lifted in the coming weeks, we need to stay on course. This means continuing to practice physical distancing, holding off on casual sex for a bit longer, and if you're having ANY symptoms (even very mild symptoms), you should be tested for COVID-19.
Both Victoria and South Australia have setup more clinics to support this. Go to: http://thorneharbour.org/covid19 for more information on what our communities need to know - whether its about sex, why it's important to use the COVIDSafe app or where to get tested for COVID-19.
And speaking of testing, we have a unique opportunity right now to collectively look after our sexual health. Thorne Harbour Health is about to release an online campaign encouraging everyone to get tested for STIs including HIV.
By testing and treating now, we have a real chance at greatly reducing the rate of HIV and other STIs. Remember, many STIs don't have noticeable symptoms, particularly in men, so talk to your GP today about getting tested. When this is all over, we'll be a healthier community.
And finally, we know the past several weeks have been challenging. If you need support, don't hesitate to engage with the many services out there to support you. Our Rainbow Connection service is available to any LGBTI person who has been isolated or impacted by COVID-19. Don't hesitate to use this service – even if it's just to talk to a peer and have someone check in with you from time to time. As a community we are all in this together
Contact us on 1800 961 780 or email rainbowconnection@thorneharbour.org
Thank you to everyone for helping keep us all safe and healthy.