News
2021 Order of Australia Honours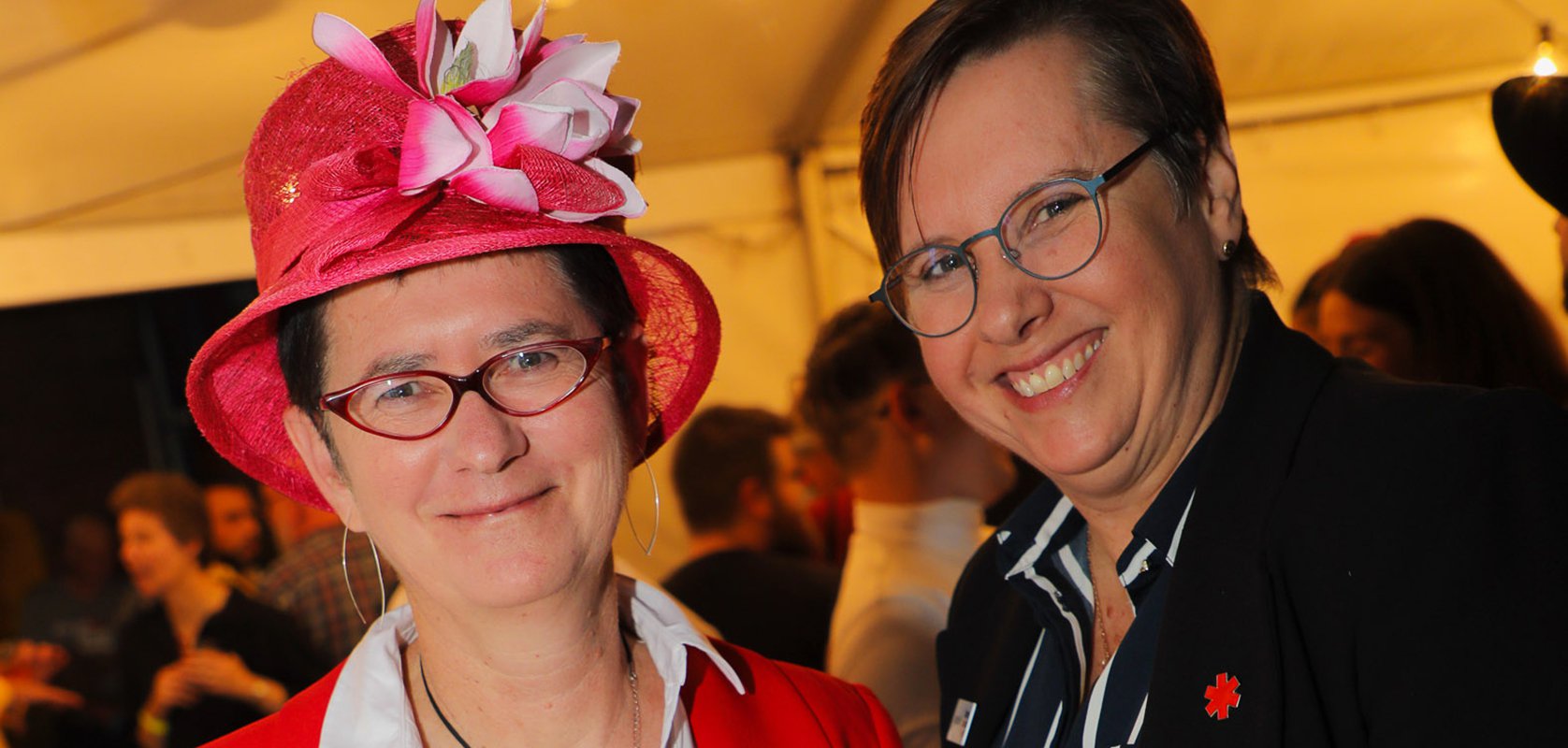 This week the Governor-General recognised the remarkable contributions of Australians across the country with the release of the Queen's Birthday 2021 Honours List. Three women from the Thorne Harbour Health community were recognised for their longstanding work – Dr Liz Crock, Associate Professor Edwina Wright, and Thorne Harbour President Janet Jukes. 

Janet Jukes received a Medal of the Order of Australia (OAM) for her work in LGBTIQ advocacy and social welfare. Janet has been on the Board of Thorne Harbour Health since 2017, and has served as both the Treasurer and Vice President before becoming President of the organisation last year.
In 2001, Janet received the Centenary Medal for her outstanding work in supporting young people. She is also a highly respected community activist having co-founded the Victorian Pride Lobby (formerly the Victorian Gay and Lesbian Rights Lobby) in 1997. Janet is currently the CEO of Relationship Matters and recently founded the Pride Community Legal Service - addressing the legal needs of LGBTIQ communities.
Both Associate Professor Edwina Wright and Dr Liz Crock were recognised with Member of the Order of Australia Awards (AM) for their longstanding involvement in responding to the HIV and AIDS epidemic. Coincidentally, Liz and Edwina were recently featured on our online panel about Women in the Early Response to HIV.
Liz Crock is a HIV Nurse Practitioner at Bolton Clarke (formerly the Royal District Nursing Service). Liz has more than 30 years working on the response to HIV and AIDS with previous experiences also at the Alfred Hospital and Fairfield Infectious Diseases Hospital. With a PhD in Nursing Ethics, Liz is currently the President of Australian and New Zealand Association of Nurses in AIDS Care (ANZANAC) where she has been a member since 1995.
In 2009, Liz was awarded our President's Award alongside Judy Frecker and Nalla Burke for their work as HIV Clinical Nurse Consultants. In November, Liz was awarded Life Membership at the Thorne Harbour Health Annual General Meeting, which she received at the Opening of 200 Hoddle Street earlier this year.
I'm honoured to receive this Order of Australia award for nursing particularly for people living with HIV. I hope it helps to shine a light on the HIV field, where human rights and social justice principles are at the forefront of the epidemic response and are central to the daily work we do in caring for people living with HIV.
Liz Crock
With over 35 years of experience in looking after people living with HIV, Edwina Wright is an infectious diseases physician specialising in clinical care and research based at the Alfred Hospital. Edwina is an Associate Professor at Monash University and holds honorary affiliations with both the Burnet Institute and the Peter Doherty Institute. Edwina has held a number of positions with the Australasian Society for HIV, Viral Hepatitis and Sexual Health Medicine (ASHM), including her current role as the Chair for the COVID-19 Taskforce on HIV, Viral Hepatitis and Sexual Health.
Edwina has received two awards from Thorne Harbour Health. In 2010, she received the Research Award for work with the Australian National NeuroAIDS Brain and Tissue Bank (ANNBTB) collecting data on the neuro-cognitive effects of HIV on the brain. In 2017, she received a Special Services Award for extensive research career including the PrEPX trial. Edwina also delivered the 24th Annual Keith Harbour Address in 2016.
It is a tremendous privilege to be a clinician and a researcher in the area of HIV treatment and prevention. I have learned so much from people living with HIV and people seeking to prevent HIV infection, my colleagues, peers and mentors that this Queen's Birthday Day Award belongs as much to them as it does to myself and my family.
Edwina Wright