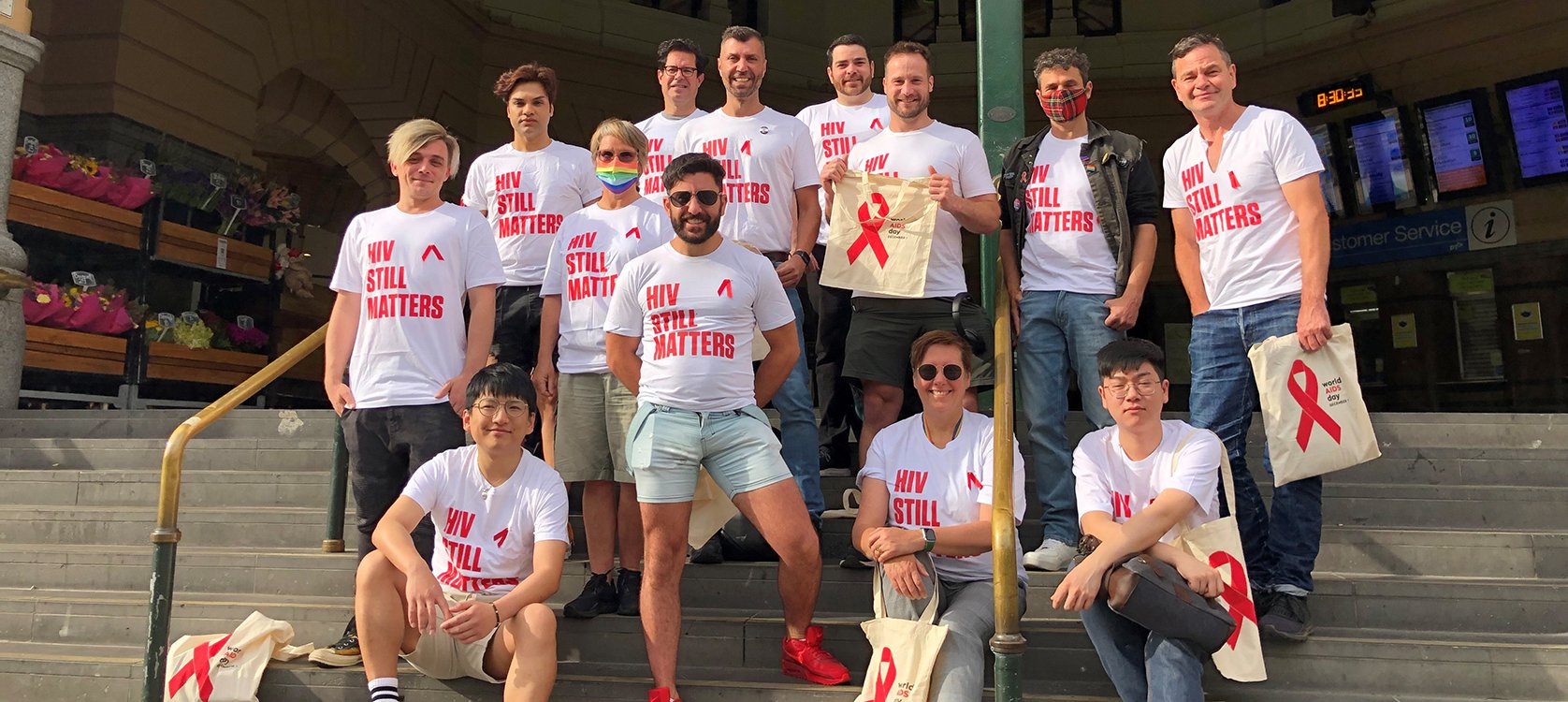 The World AIDS Day Street Appeal will see an army of Thorne Harbour volunteers take to the streets on 1 December - to hand out red ribbons and remind everyone that HIV Still Matters.
Volunteer for the Street Appeal
Every year, 1 December marks World AIDS Day - a chance to raise awareness in the community about the contemporary issues surrounding HIV. Our incredible volunteers will once again be handing out red ribbons in and around Melbourne and Bendigo. Get involved this year and help us remind the public that HIV Still Matters.
---
Keen to lend a hand this World AIDS Day? Click here to register as a volunteer.
Do you want red ribbons for your workplace or group? Click here to fill out a request form.