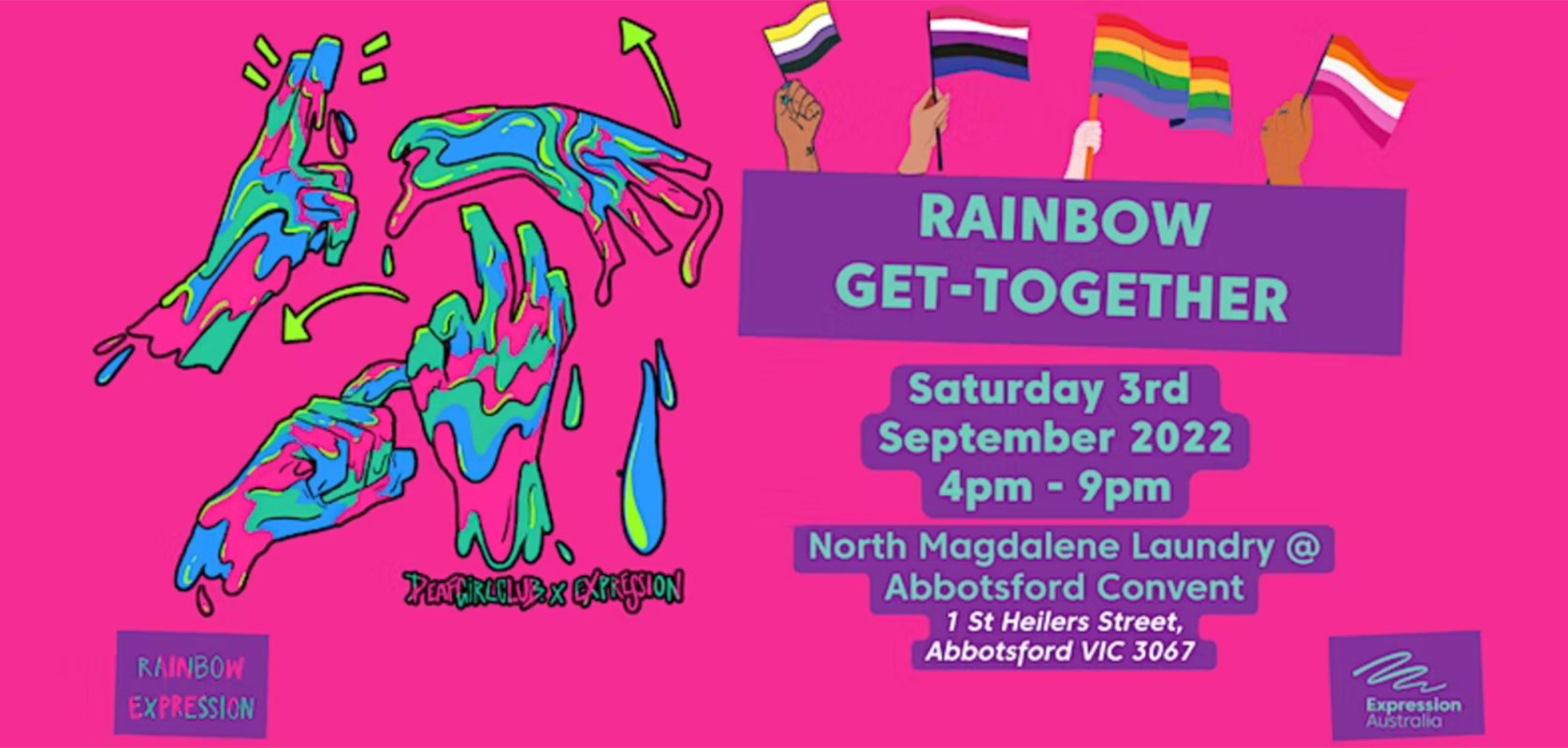 The Rainbow Project is excited to be hosting Rainbow Get-together - a Deaf Queer community event with food, drinks, stalls, pop-ups and performances.
Register via Eventbrite
The Event kicks off at 4pm and runs till 9pm. There will be a variety of stalls set up by partner Deaf and Queer organisations, pop-up shops, a stage for performances, a bar and some food available too (including vegetarian, vegan and gluten free options).

The event is fully accessible including access friendly bathrooms. This event is for the Deaf/Hoh Queer community and its allies.

Please register for the event as there are limited numbers available.