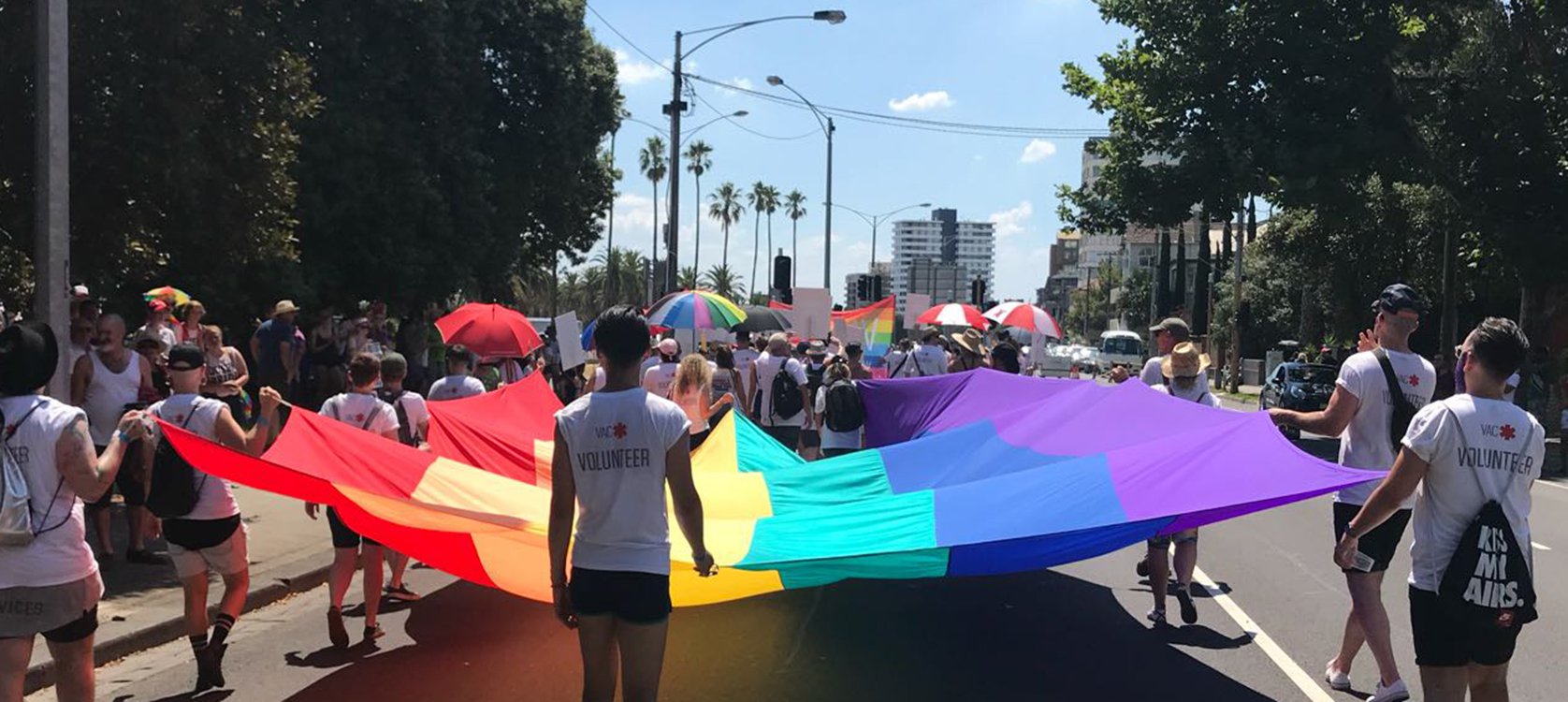 UPDATED 3PM Friday 1 February: With the extreme heat forecast for Sunday 3 February, we have had to make the tough decision to not march in this year's annual Pride March. We're committed to looking after the health and wellbeing of our volunteers, members & staff as well as the broader community we serve.
During heatwave conditions and following our experience in 2018, we have to consider the risks posed by some activities for everyone involved. Unfortunately, since the nature of the march will mean being in an open area without significant shade for a prolonged period of time, we can't ask those marching with us to expose themselves to the associated health risks.
We sincerely apologise as we appreciate the longstanding significance of Pride March to our community. We look forward to participating in Pride March next year as well as the many upcoming pride events still to come.