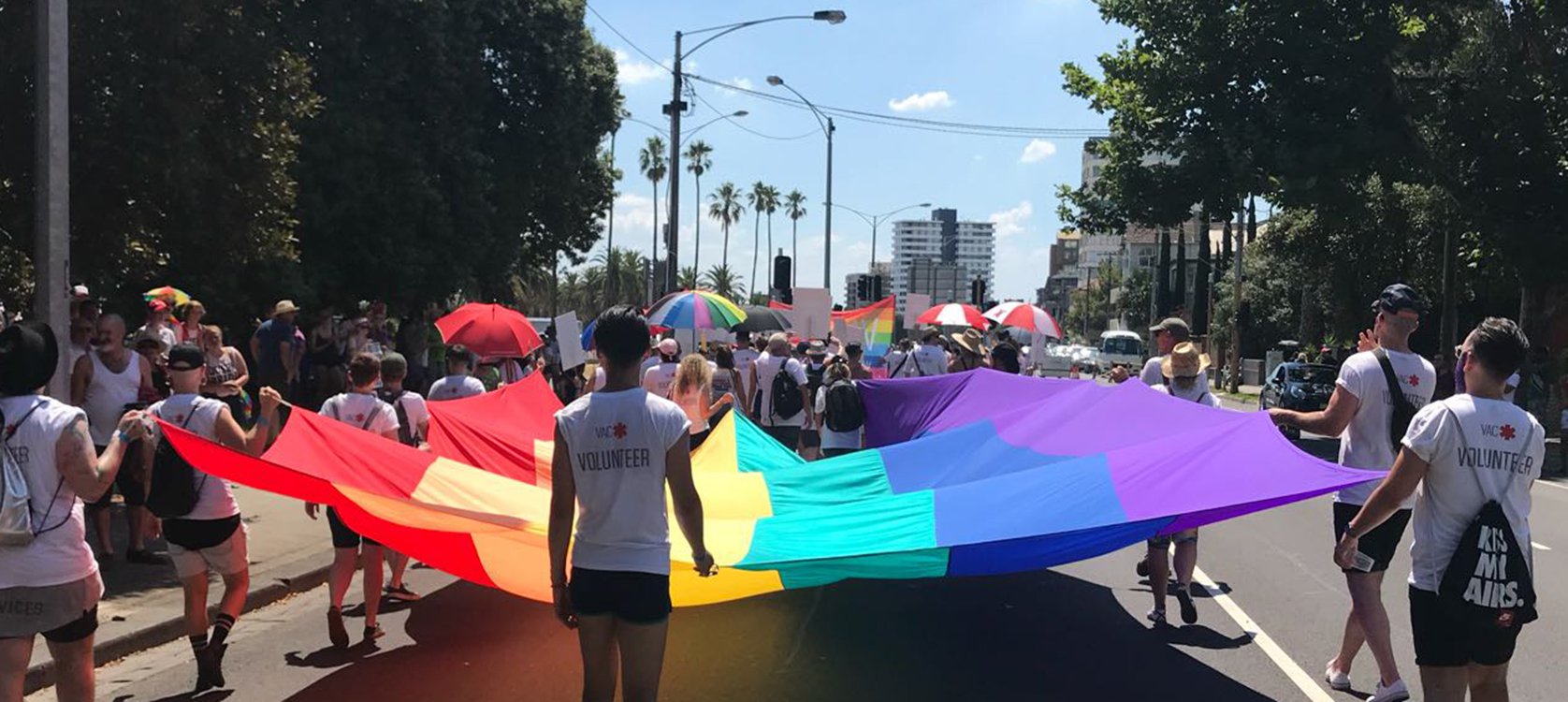 Join us on Sunday 3 February as our communities take it to the streets of St Kilda for the annual Pride March.
Register to march with us!
Whether it's to celebrate our fabulous queer culture or to take a stand about the issues that impact our communities, Pride March sees our community come together to march along St Kilda's Fitzroy Street before a bit of post-march celebrations in Catani Gardens.
And we want YOU to join us for the march!
Click here to register to march with Thorne Harbour Health. Whether it's to help carry our iconic pride flag or to simply be a smiling face among our crew of members, staff, and volunteers - we want to have you join us for this year's Pride March.